On Thursday November 23rd, ProCapital contributed to a Webinar called "Shareholders' Rights Directive II & French actors compliance", organised by SLIB with Broadridge's partnership. 
Context
Shareholders' Rights Directive II (SRD II) was introduced in 2021in order to counter the first directive's (2007) failures identified during the 2008 financial crisis. The main objectives of SRD II are : encourage long-term investment, increase transparency in the voting process, and encourage dialogue between investors and issuers.
Through its three main objectives, SRD II introduces new rules and requirements towards financial intermediaries such as ProCapital, such as :
General Meetings notification
Proxy voting
Shareholders' identity disclosure on issuer's request
The new directive is in force on European markets since 2020. In this case, ProCapital lead three main compliance projects, and was asked to present on of its projects regarding General Assemblies online notification and participation.
Webinar objectives and ProCapital's contribution
This Webinar, organised by SLIB with Broadridge partnership, aimed at analysing SRD II and understangind the main impacts on French financial intermediaries through legal, practical and technological aspects. The following aspects were on the program :
Understand SRD II requirements and stakes
Discover its concret implementation through a case study
How to be SRD II compliant thanks to Votaccess solution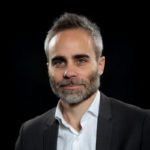 Aldric Pouron, Director of ProCapital's Customer Division, participated to the Webinar's case study, in order to present the implementation of Votaccess solution for its customers (solution of notification and online participation to General Meetings), as well as the benefits associated to this solution.
>> Clic here to watch the Webinar's replay and Aldric Pouron's speech <<